Difference between revisions of "Policy-Based Access Control"
From MgmtWiki
Line 13:
Line 13:
 
 
 

===Drools===

 

===Drools===

−

(which is open)

+

is open

 
+
 
+

 

 

===HL7 CQL===

 

===HL7 CQL===

 
 
---
Revision as of 15:05, 13 December 2021
Full Title or Meme
Policy-Based Access Control or PBAC is any system where Access is mediated by Access Tokens that are evaluated by a digital policy language and policy control engine.
Context
Existing Languages
XACML
This spec is written in XML with no regard of size of the message. It can easily be converted to json and this a a spec that describe the process.
While it is oriented to an overly complex structure using monolithic designs, it has well-thought out elements that should remain useful.
Drools
Supposedly this is open, whatever that means.
HL7 CQL
Solution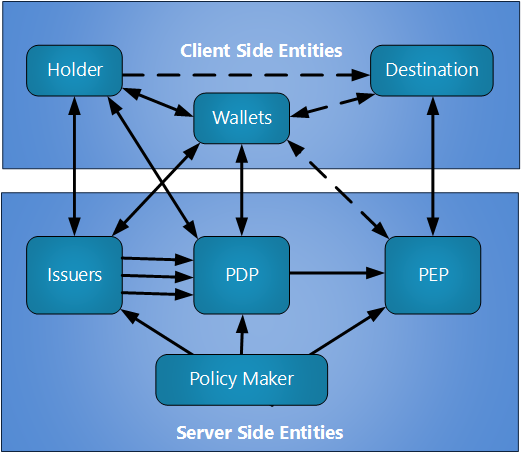 References